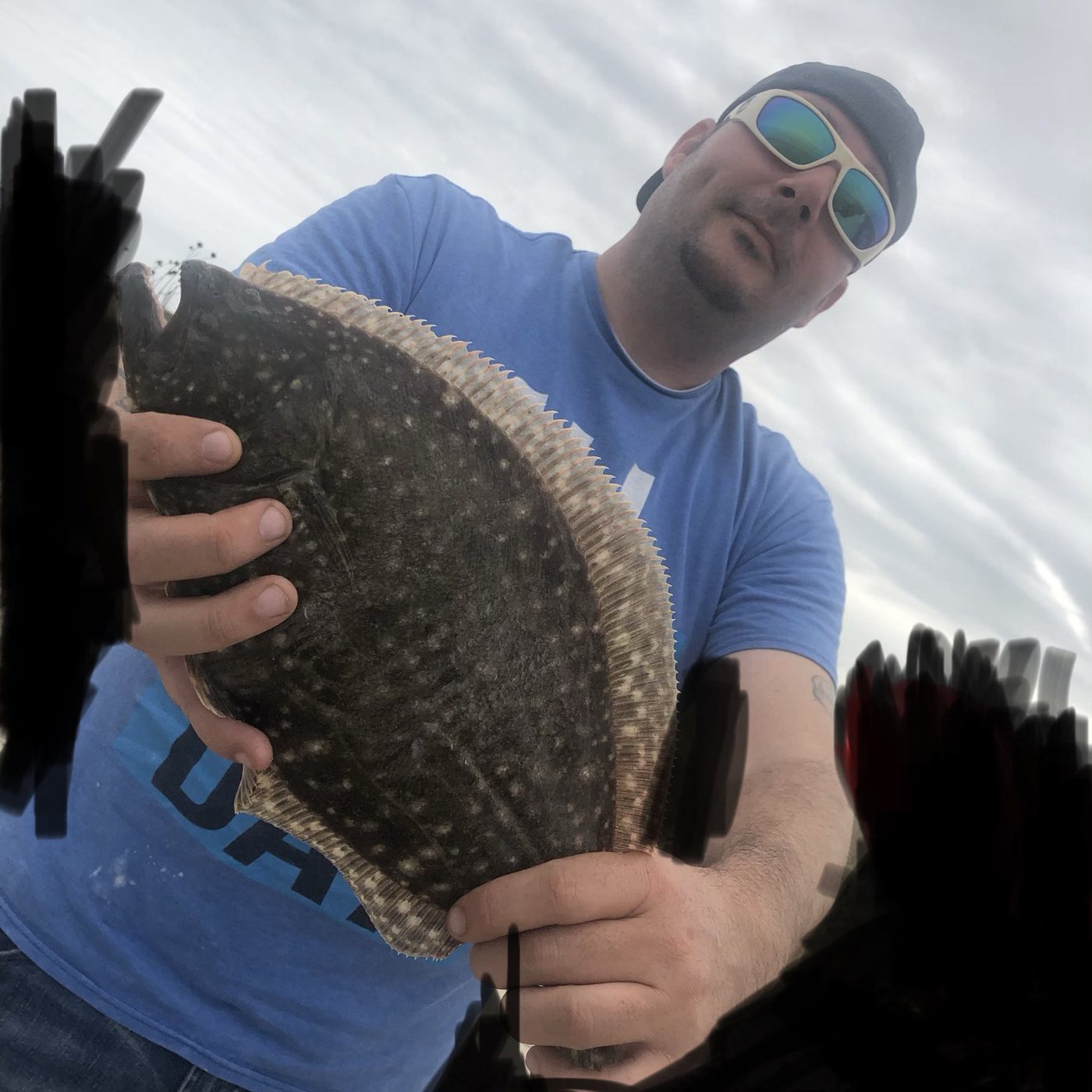 When these cold temperatures finally start to show themselves for more than one day at a time, the water temperature starts to plummet causing the flounder to go into migration mode. The magic number we have been waiting for has finally arrived, 65 degrees. The fish are running between three weeks and a month behind by looking at their egg sacks when cleaning them. There are females around of good size but just not enough, the males are in the beginning stages though.
Let's do this, I would like to share my favorite stuffed flounder recipe with you all. Very easy to do and tastes like a restaurant made dinner.
For your ingredients:
8 flounder fillets or 2 whole flounder (bone in or out) personally fillets rolled with stuffing in the middle works best. Run to the store and grab some quick cook stuffing in cornbread flavoring, 2 cans of lump crabmeat, and some chupacabra rub.
Make the stuffing by adding hot water and crabmeat mixture. Take the crabmeat stuffing with the fish and put a good spoonful of the flavoring mix in the center. Roll it into what looks like a sushi roll and stick a toothpick in the middle to keep it from opening.
Turn oven to 325 degrees and bake the fish until golden brown which takes about 25 minutes.
While it is cooking take some butter and add a small piece to melt on top and add your seasonings to the top.
Once it is cooked all of the way through you can add a dash of lemon juice, fresh squeezed and serve accordingly.
If you choose to make the flounder stuffed whole, fill all of the cavity with your concoction and season the whole flounder. Add butter and lemon juice while cooking to keep it moist. Both take about the same amount of time (give or take a few minutes).
This dish pairs well with asparagus or fresh squash as a side dish and a glass of wine.
Hopefully this will help you to make your loved ones a freshly caught meal and spoil them with this fancy dish. If you have any questions about this recipe or just flounder info, please contact me and I will help to the best of my ability. If you're looking to book a bay fishing or flounder gigging trip give Trinity Outfitters TX a call and book a trip. Until next time, tight lines and sharp gigs.
Capt Brian " Flounder Professor " Spencer
Flounder Professor Outdoors TV @ YouTube and Facebook
 Flounder Professor @ IG and Twitter
Sponsors: Chickenboy lures, Texas Rattler Jig Heads, Frio Coolers, Frio Coolers,
ForEverlast, Legend Popping Corks, Nachodaddysspoons, Abu Garcia, Penn Fishing,
Redtail Republic, Berkley, Chupacabra Rub, Power Pole, Dexter, Salt Thugz Apparel Co,
Outcast Rods, Fin Addict, Unfair Lures, Stinkypants Fishing, Texas Rattler Jigs, Kelley Wigglers
---